Driving Pakistan's digital payments opportunity
By Kamil Khan, Visa's Country Manager for Pakistan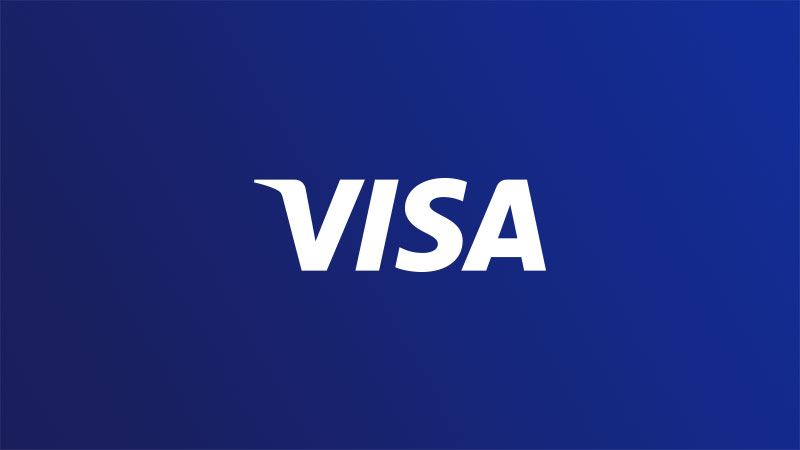 With Pakistan's growing internet penetration and rapidly increasing number of mobile users, the country is on track to produce one of the largest digital audiences in the world. This is translating into a flourishing eCommerce market, with sales almost doubling in the 2018 fiscal year to Rs40.1 billion[1]. However, this figure only relates to eCommerce digital payments, with Cash-on-Delivery (COD) estimated to account for as much as 80-90% of total eCommerce volumes and 60% of total values.[2]
Recent research by Visa, the world's leader in digital payments, reflects these figures, with over 60% of respondents saying they used cash 'most often' for their in-store purchases. However, it also revealed a clear sentiment shift towards digital payments, with nearly half (47%) viewing card payments more convenient than cash and more than half (56%) considering them more secure than cash.
All this highlights the opportunity for Pakistan to grow its digital payments ecosystem but why is that so important for the country's economic success? Well, digital payments offer many long-term benefits to consumers, businesses and governments. Visa's Cashless Cities report on Karachi highlights that consumers in Pakistan's most populous city could save nearly Rs 12.1 billion in time savings while conducting banking, retail and transit transactions, as well as through a reduction in cash-related fraud.
The same report also highlights that businesses in Karachi could recover approximately Rs 133.1 billion in time savings while processing incoming and outgoing payments, and increased sales revenues stemming from extended online and in-store customer bases. While the Karachi government could save nearly Rs 36.3 billion from factors including increased tax revenues, economic growth, and cost savings from administrative efficiencies.  So, besides offering a safe, easy and convenient way to pay and be paid for everyone, adoption of digital payments can realize other tangible economic benefits such as growth in GDP and employment.
So what is being done to drive this opportunity?
Firstly, Visa is offering innovative payments technologies such as 'Quick Response' (QR) Codes which are ideally suited to the Pakistani market's requirements. QR Codes are where payment is made by scanning a 2-dimensional (2D) barcode on a device such as a mobile – removing the need for expensive technology infrastructure on the retailers' part, whilst also offering the same convenience and security of other digital payments for consumers. Given the increasing mobile penetration and the fact that 90% of the businesses in Pakistan are either micro, small or medium enterprises[3], the country is one among the few worldwide where Visa's QR Code payments technology has gone live. [4]
Secondly, Visa's experience in other markets shows that education is key to driving increased usage – whether helping consumers and merchants to understand the many benefits of digital payments or to address misperceptions. That is why it recently launched its Stay Secure' campaign in Pakistan for the first time. This campaign is part of Visa's efforts to raise awareness and confidence around digital payments, providing practical tips and advice about digital payments and payment security to guide consumers successfully through the digital payments process.
As part of the campaign, Visa also commissioned a survey examining consumers' attitudes to shopping and paying in-store and online and their use of emerging digital payment technologies, such as QR Codes. The survey found 20% of respondents to Visa's survey had already used QR Codes to pay and of those, 80% liked doing so. So, clearly, experiencing the benefits for themselves also plays a decisive role in increasing the use of digital payments.
Meanwhile, reasons cited for not using such QR Codes to pay included lack of trust and not knowing how to use it – again demonstrating the importance of Visa's education initiatives in the drive to help Pakistan leverage the digital payments opportunity.
That is why we will continue to bring our global expertise here in Pakistan: to introduce new innovations, enable the best user experience and raise awareness and confidence around digital payments. And in this way, we are optimistic that our efforts will support in realising Pakistan's continuing evolution towards a digital-first country.
[1] https://tribune.com.pk/story/1835428/2-pakistans-e-commerce-market-nearly-doubles-rs40b/
[2] https://tribune.com.pk/story/1835428/2-pakistans-e-commerce-market-nearly-doubles-rs40b/
[3] https://www.dawn.com/news/1445982www
[4] https://investor.visa.com/news/news-details/2017/mVisa-to-Expand-to-10-Countries/default.aspx