Furthering Kuwait's eCommerce potential with Visa
By Ankush Devadason, Visa's Country Manager for Kuwait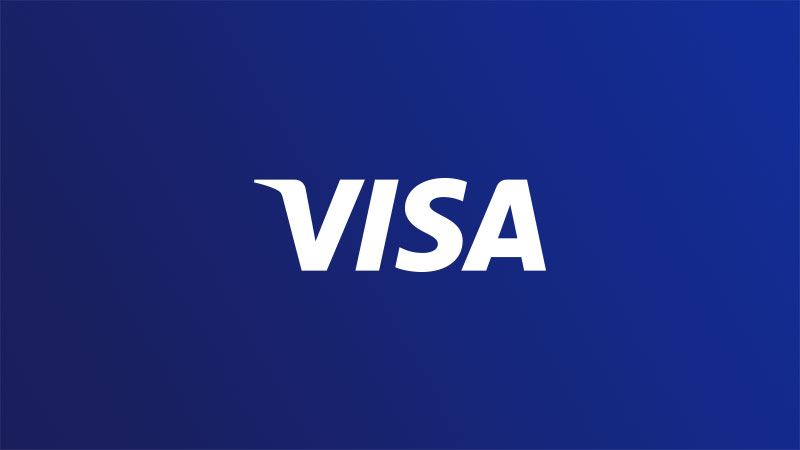 The GCC region has taken a unique route to digital adoption and today, it is one of the fastest-growing markets for eCommerce globally. The total eCommerce market size is forecast to be worth $48.6 billion in 2022, up from $26.9 billion in 2018[1].   Kuwait has all the favorable factors in place (rising disposable income, growing card usage, young adult demographics, tech savvy consumer base and high internet and smartphone penetration) to further its eCommerce potential.
Consumer experience is key
To capture the eCommerce opportunity that lies ahead, both online retailers and traditional retailers alike in Kuwait should focus on enhancing the consumer experience. And the first step in this process is understanding consumers' evolving expectations and how they can be met.
Visa's 'Stay Secure' study in partnership with the Kuwait Banking Association (KBA) highlighted that Kuwaiti consumers are increasingly comfortable paying and transacting with cards overall (in-store and online), with 92% of respondents finding cards more secure than cash. Among online shoppers, 73% prefer to pay by card driven by factors such as security (77%), budget management (66%), and availability (60%).
So, within this context, two facets about the Kuwaiti consumer's online behavior become apparent. One is the increased penetration and usage of digital payments for online transactions, demonstrating that convenience is a key consideration for the consumer when shopping. The other is that security features as a vital component in the consumer's shopping experience. 
Catering to consumers' expectations for increased security and convenience
As consumers increasingly shop online or in-store using their mobile phones, the need for a seamless and secure digital payment experience becomes crucial. And this is where Visa's tokenization technology comes handy. A key enabler for mobile wallets such as Apple Pay, Samsung Pay, and Google Pay, Visa Token Service replaces sensitive account information, such as the 16-digit account number, with a unique digital identifier called a token. The token allows payments to be processed without exposing actual account details that could potentially be compromised.
Tokenization also provides online retailers with an innovative and secure way of handling payments. Visa's tokenisation technology therefore creates a win-win situation for both merchants and consumers by empowering frictionless payments in digital commerce environments.
Like security, online shoppers' expectations related to convenience can be tackled effectively if retailers were to offer card payment option (mobile POS) upon product delivery. This could help with converting Cash on Delivery (COD) customers into digital payers. The survey indicates that 95% of those customers preferring COD would pay by card if a mobile POS machine was available upon delivery.
Another approach is Three-Domain (3-D) Secure,  Visa's messaging protocol that gives merchants and issuers a way to authenticate cardholders for eCommerce transactions prior to authorization. The protocol was recently updated to address industry concerns over user friction.  Now referred to as 3-D Secure 2.0 (3DS 2.0), the new protocol promotes greater data exchange between stakeholders to collaboratively manage fraud and maximize authenticated transactions.
With this risk-based authentication, issuers can take a more selective or segmented approach and instead of requiring all online transactions to be actively authenticated. Irrespective of their characteristics, banks can identify the small proportion that look in any way suspicious. With such a small proportion of transactions deemed to be higher risk, the bank can invoke a strong and appropriate authentication method - this could include dynamic passwords, the type of challenge questions used in their existing online banking solutions, or one-time-passwords delivered via SMS text messages. Risk-based authentication offers tangible benefits to all parties involved and for a for a consumer especially - the speed, simplicity and convenience of the checkout process is improved – which translates to a better consumer experience. For higher risk transactions, a step-up authentication is invoked – which can bring a sense of reassurance to more cautious online shoppers.
The exciting eCommerce opportunity
Kuwait consumers are increasingly seeking seamless and secure online shopping experiences. Today, an increasing number of Kuwaitis and expatriates in-country are shopping online, driving the expansion of the eCommerce market, which has grown almost 30%[2] over the last three years and is estimated to rise to almost $1.1bn by next year[3]. So, Visa will continue to support an enhanced customer experience with security as its cornerstone in order to help fully harness Kuwait's eCommerce potential and accelerate the country's digitization efforts.
[1] https://www.arabianbusiness.com/retail/406183-dubai-commercity-investments-rise-to-870m
[2] Visa processed eCommerce volumes for last three years
[3] https://oxfordbusinessgroup.com/overview/ready-shop-traditional-and-online-retail-segments-show-positive-upwards-trends-coming-year