Why is eCommerce a key economic driver for UAE?
By Azzam Alameddin, Head of Government Engagement, MENA - Visa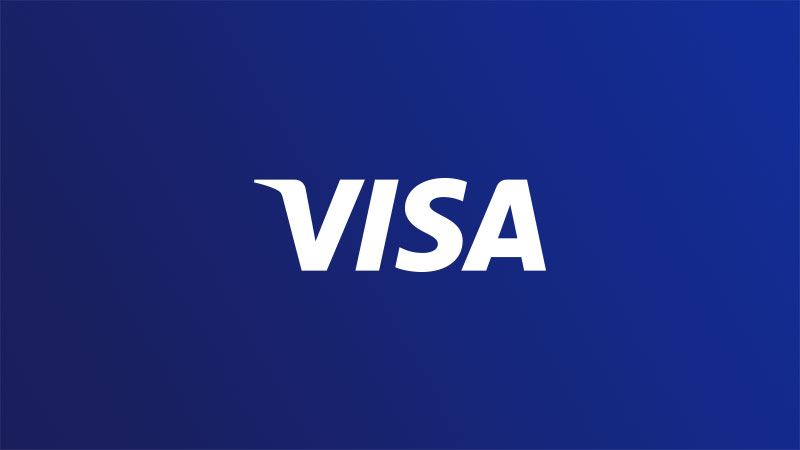 Digital commerce fuels economic growth and boosts financial inclusion. This translates into prosperity and improved standards of living. New research shows that economies switching to digital increase annual gross domestic product by 3 per cent. That is why a digital economy is fast becoming an essential ingredient in national growth strategies of governments.
A key catalyst in the advancement of a digital economy is cashless payments. If a country is not up to speed with its adoption of digital or cashless payments, it will not be able progress with its digital transformation. Digital payments simplify the process of making and receiving payments, but they also deliver myriad benefits to consumers, businesses and governments that a cash-based economy is unable to offer.
For consumers, digital payments provide a more convenient and secure way to pay than cash. For businesses, they reduce the friction arising from handling cash and cheques, limit customer queuing, grow their customer base as a result of enhanced experience and eventually improve sales and profitability.
And for governments, digital payments help to shrink the size of the informal economy, enabling them to protect the rights of consumers and businesses, plan better for development of the community and the country and also attract foreign investment as they possess accurate data, and collect tax and other types of state revenue.
Propeller of digital economy
eCommerce affects the economy by improving efficiencies and productivity. Businesses and consumers that use e-commerce benefit from a reduction in costs and time savings, in addition to having greater access to a wide range of goods and services. Continued expansion of eCommerce could control inflation through increased competition, cost savings, and changes in price-setting behaviour. Therefore, the economic opportunity to be realised from e-commerce is massive and multifaceted.
With the growth of eCommerce, consumers have access to quicker, safer, and more intuitive and personalised experiences.
The advent of various experience-enhancing technologies such as voice-activated shopping, contextual and social commerce, virtual instant reordering, augmented reality shaped by 3D modelling are now enabling consumers to 'test' and 'try' products before paying for them. Product subscriptions combined with conveniences such as same-day delivery and competitive pricing is drawing more consumers to choose e-ommerce over traditional face-to-face channels. Globally, eCommerce is estimated to grow 21.5 per cent in 2019 and hit the $4.135 trillion mark by 2020.
UAE is a role model
In the UAE, a growing number of physical retailers and malls are building omni-channel and digital experiences in their business models, allowing consumers to pay for their shopping using mobile devices, e-wallets, and other flexible digital payment options. A case in point is the 'click-and-collect' service launched by Al Futtaim Group allowing consumers to make purchases online and collect it in-store.
The UAE's eCommerce sales are projected to touch $16 billion in 2019, which makes UAE the most advanced eCommerce market in the Mena region, with a penetration rate of 4.2 per cent. Moreover, eCommerce sales in the UAE are estimated to grow by an average of 23 per cent annually between 2018 and 2022.
Visa data shows that the UAE consumer is an enthusiastic adopter of eCommerce, drawn by the convenience of shopping online and a varied product offering, while comparing favorably against benchmarks of both emerging and mature economies. Government initiatives for cashless transactions have also created increased familiarity with the process of e-payments and facilitated the availability of more online payment options. In fact, the Visa study highlights that government payments occupies the largest category in UAE eCommerce.
Tackling challenges head
To drive the economy's digital transformation and further its eCommerce potential, active involvement from government and the private sector is integral. The government can play its part by developing a constructive, inclusive and balanced eCommerce regulatory framework which will help to protect the legal rights and interests of all parties involved in e-commerce transactions while maintaining market order. Such a regulatory framework should also ensure new technologies and innovation are well protected and supported.
Furthermore, government can help ease the inclusion of SMEs into the eCommerce space by addressing their challenges not all of them digital (e.g., banking requirements, or costs of setting up business, cross border delivery, etc).
For the private sector, there is an opportunity to invest more in the eCommerce sector. Financial institutions and technology companies help small and medium enterprises by supporting government initiatives related to incubation and acceleration and offering innovative tools and security-led solutions to help them thrive in the eCommerce business.
Through concerted efforts from both government and private sector players, the UAE can fully realise its eCommerce potential while also shaping the future of its digital economy. After all, eCommerce and digital economy go hand-in-hand.