IWD 2020: A message from Marcello Baricordi, Visa's GM for MENA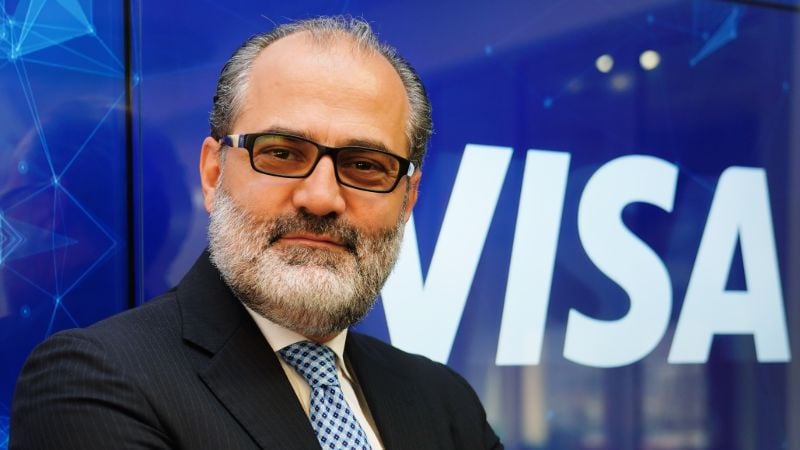 At Visa, we believe we are much stronger when our corporate workforce is gender-balanced and inclusive of different cultures, opinions, and experiences, both personal and professional. It is great to see this belief echoed by the theme of International Women's Day 2020 campaign - #EachforEqual, the sentiment behind it being that an equal world is an enabled world.
Visa remains steadfast in its present and future commitment to empowering women across all facets of life. We want to be at the forefront of driving more women towards entrepreneurship by ensuring women across the globe have the right tools at their disposal to expand and succeed in their field of business.
This year, Visa is doubling down on its celebration of Women's History Month with a series of new initiatives and extension of existing programs to further support our women employees and women entrepreneurs across the globe.
In 2020, our initiatives will be bolder, bigger and more impactful, contributing to economic development while giving women everywhere the opportunity to be successful and empowered. I encourage you to learn more about our women's empowerment initiatives at Visa.com.
I'd like also to highlight some of the recent women empowerment initiatives that our team in the MENA region is closely involved with.
Hala Al-Hejin, a Saudi national representing our team in Saudi Arabia, is the Chairperson of our MENA Women's Leadership Network (WLN), which facilitates the professional growth of female employees by offering them networking and career development opportunities. Although WLN started off as an employee engagement initiative, it is now being expanded to drive Visa's women empowerment agenda externally and has the full support and backing of Visa's senior management team in the region.
Another initiative that we are proud of is Visa's partnership with Kiva, which is aimed at increasing financial access for thousands of underserved micro and small businesses (MSBs) around the globe. Visa employees here in the region and across the globe are allocating microloans to small business borrowers on Kiva.org, with these funds going towards financially supporting women entrepreneurs and small business owners and empowering them to succeed in their ventures.
I'm hoping these initiatives will help take women's economic empowerment to a whole new level, and most importantly, set the precedent for a more progressive world that places gender equality firmly on everyone's agenda.
If we can empower these women, we can, in turn, lift up the communities and economies where they live. This is in line with Visa's ongoing commitment to drive an inclusive and digital economy. It is core to who we are as a company, and as a brand that stands for universal acceptance around the globe.
By representing an organization like Visa that's using its network, brand and financial resources to put a spotlight on women and their dreams, I'm elated that I can join the movement of creating an equal world of tomorrow.