How AI can give businesses in the region an edge over the competition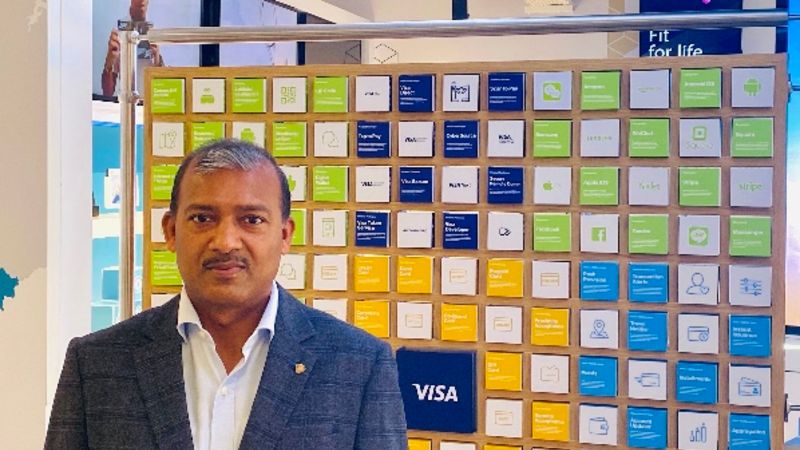 By Ghana(shyama) Mahanty, Visa's Head of Data Science - MENA
Popular culture's portrayal of Artificial Intelligence (AI) as an experiment gone wrong or some dominant form of robot intelligence in a dystopian future has short-sighted us on the many benefits AI can bring to businesses and society at large.
From companies like Uber running the largest taxi company in the world without owning a single vehicle, to Facebook building the most popular global media owner that creates no content, and Alibaba founding the most valuable retailer that has no inventory – the use of AI is positively shifting the way so many business models operate, organize and interact over the past decade.
With its sheer volume of data, enhanced computing power and evolved algorithms, AI can deliver real value to companies and governments, and help not only enhance customer experience but more importantly improve lives.
The biggest factor perhaps driving AI adoption in the region is the ambitious vision of the regional governments who recognize the benefits AI can offer.
In 2017, the UAE government announced the first-of-its-kind UAE Strategy for Artificial Intelligence to boost government performance by investing in AI adoption across nine sectors, including education, healthcare, renewable energy, transport and space. The UAE also became the first nation with a government minister dedicated to AI.
Next door, the Saudi Data & AI Authority (SDAIA) established in 2019 recently unveiled the Saudi National Strategy for Data & AI (NSDAI) which aims to unlock the value of data and artificial intelligence and elevate Saudi Arabia as a pioneering nation among the elite league of data-driven economies.
With governments accelerating their AI planning, businesses need to get on board or risk being left behind. For businesses looking to get an edge over their competition, starting early can make all the difference.
If you're looking to make the leap to AI, here are a few things to think about:
Collect your data right
It's time to recognize that every consumer interaction creates data. From web pages, site analytics, customer databases, social media, feedback forms and so much more – the data here has always been available. However, to make it accessible, you need to think about better tools and technologies to harness the power of your data to serve your customers better and create new opportunities for your business.
Think across the business
AI isn't just technology implementation, it's business strategy.  Buying a technology kit and hiring a few data scientists won't get you anywhere. You need to focus on building a strong foundation for your AI business case by creating a deep cross functional partnership with business, technology and control functions. Have a clear vision across the board covering hardware, software, data engineers, algorithm engineers, data scientists, translators and storytellers before jumping onto the AI bandwagon. It's all or nothing.
Be willing to fail
If you want to succeed, you must be willing to accept that the chances of failure are higher as you experiment with AI. Mutual learning between man and machine will take some trial and error before you get the desired results. So think of the process as a marathon rather than a sprint. Of course, getting senior management to invest in new technologies without knowing what it is going to yield in the future is no easy feat so make sure to have honest conversations early on to create a level playing field and manage expectations.
Privacy and security are non-negotiable
Questions around data privacy, cybersecurity, model accuracy, explainability and fairness, meeting legal and compliance guidelines within and outside the organization can get overwhelming, so make sure to rope in internal business stakeholders and an experienced partner to get the baseline work done.
Those robots aren't coming
Education and communication are vital for adoption of new tools, and AI is no different. Make sure to share your vision across the organization and respond to misconceptions around the (un)likelihood of the technology – and the robots – stealing our jobs. Have constructive discussions around the role teams can play in supporting the transformation, data levelling, AI governance management, and reskilling in parallel to focus on more exciting and engaging activities.
AI doesn't magically fix everything
Finally, it's also important to recognize that everything cannot and does not need to be solved by AI. The mantra here is to clearly isolate business challenges that need an AI solution, define success metrics and mobilize resources to build and scale in order to deliver business value.  Everything comes with a cost and so does AI. Carefully evaluate economic and social costs and benefits of an AI solution before pitching to management.