Fintech rockstars wanted for Visa Everywhere Initiative 2021 competition
It's easier than ever for startups in the payments industry to compete for $125,000 in prizes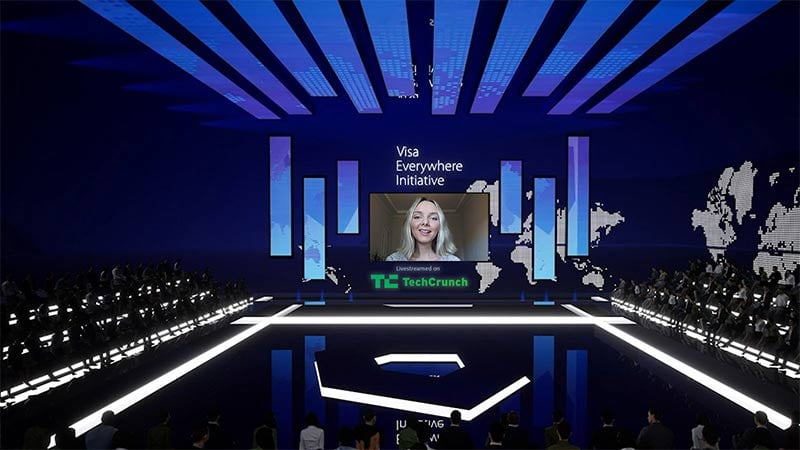 Daniel Yu started a company that helps thousands of East African merchants manage their supply chains and secure financing using mobile devices. Jona Doda pioneered a way to automate U.K.-based transactions to reduce physical interaction during COVID-19. Tracey Klein has created a secure mobile eWallet that makes buying gift cards and supporting small businesses easy and secure.
These are just a few of the recent winners of the Visa Everywhere Initiative (VEI), a global competition looking for startups solving the payments and commerce challenges of tomorrow. Our 2021 edition is our most expansive yet, offering a one-stop experience to register your information and learn about upcoming opportunities and competitions in your region.
Recognizing fintechs as a force for innovation is core to our business and supporting companies across the globe who are building solutions that power seamless money movement everywhere is a top priority for Visa. Are you a startup with great products already in market and gaining traction? Are you looking for an extra push from a global, trusted brand to gain scale? This competition could be perfect for you.
Here's how it works. Startups pitch their ideas in regional competitions to a panel of expert judges from across the payments industry, and the winners of each competition are invited to compete first on a CEMEA (Central and Eastern Europe, Middle East and Africa) stage to win a combined $25,000 in total prize and then on a global stage to win $100,000 in total prize money. We'll track global progress with a bracket that will be updated and hosted on our Visa Everywhere Initiative global landing page.
Global program for everyone, everywhere
The Visa Everywhere Initiative is a global, open innovation program that tasks start-ups and fintechs to solve payment and commerce challenges of tomorrow, further enhance their own product propositions and provide visionary solutions for Visa's vast network of partners.
Since its launch in 2015, startups on six continents and more than 100 countries have collectively raised more than $2.5 billion in funding through the Visa Everywhere Initiative. Visa and TechCrunch will promote and host live-streamed and virtual events in North America, CEMEA and Latin America.
Who should apply for the Visa Everywhere Initiative?
We are looking for creative minds who are solving the payments and commerce challenges faced by businesses of all sizes and sectors, including but not limited to:
1.    Enabler of Digital Services and Digital Issuers
        o   Blockchain & Cryptocurrency
        o   Crowdfunding
        o   Banking as a Services
        o   BIN Sponsors
        o   Issuer / Processors
        o   Program Managers
2.    Digital Issuance
        o   Blockchain & Cryptocurrency
        o   Alternative Lending
        o   Personal Financial Management
        o   Money Transfer & Remittance
        o   Digital Banking (aka Neo Banks)
        o   Digital Wallets, P2P &Transfers
        o   Employee Benefits
        o   Payables
        o   Corporate Cards (aka expense management)
3.    Value -Add for Merchants and/or Consumers when it comes to Finance
        o   Data & Analytics
        o   ID, Authentication & Security
        o   InsurTech
        o   Loyalty
        o   Merchant Services & Tools
        o   Process & Pay Infrastructure
        o   Retail Technology
        o   Other
4.     Small/Medium -Sized Business Recovery
        o   Money Movement (disbursements, Intra-account, p2pvendor, payments)
        o   Acceptance (e-commerce, mobile acceptance)
        o   Risk Management (chargebacks, etc.)
        o   Brand Management (Community building, etc.)
        o   Other
Prizes
Six monetary prizes will be awarded during the global finals event:
●       CEMEA Competition
        o   Winner: $15,000 USD
        o   Audience Favorite: $10,000 USD
The CEMEA winner will participate in the Global Competition.
●       Global Competition
        o   Overall Winner: $50,000 USD
        o   Audience Favorite: $25,000 USD
        o   2nd Place: $15,000 USD
        o   3rd Place: $10,000 USD
Visa does not ask for any equity from Visa Everywhere Initiative competitors as part of this competition.
Let's get your startup on the world stage
The first step towards getting your startup worldwide attention is to register through the global website to start the application process, access resources, note important deadlines and learn more.
Apply now to join our network of fintechs and startups
Visa Everywhere Initiative regional competitions and timeline
●      CEMEA
        o   Applications close: May 7th
        o   Finals event:  June 8th (live streamed on TechCrunch)
●      Global Finals
        o   September 14