Driving Towards Frictionless Payments
How to Balance Strong Security and Seamless Consumer Experience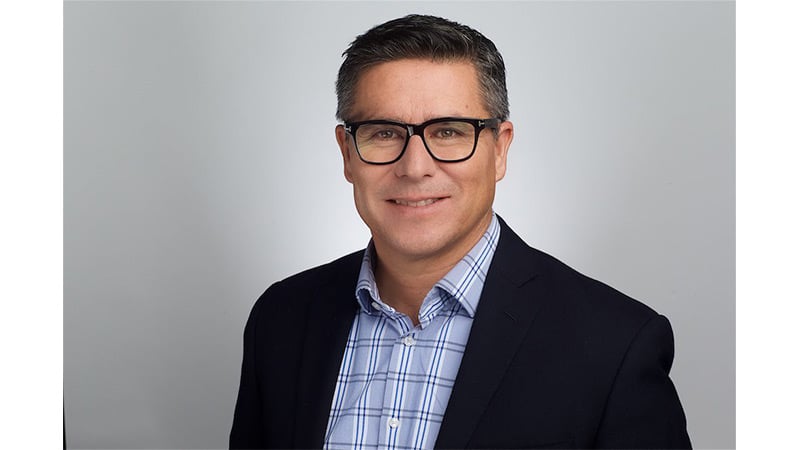 By Hector Rodriguez, Senior Vice President & Regional Risk Officer, CEMEA, Visa
Did you know that:
·       60% of consumers have higher expectations of their digital experience than before COVID-19?[1]
·       One in three consumers are only willing to wait 30 seconds or less before abandoning an online transaction[2]
·       70% of businesses are focused on fraud prevention over generating revenue, increasing measures to protect consumer's online transactions[3]
-----
As a consumer, you've probably abandoned some shopping carts yourself. As a merchant, you often wish that your customers wouldn't. The transaction abandonment is a common concern among merchants these days and one challenge that isn't all that easy to overcome.
Digital customers are not the most patient shoppers. If navigating the website is too time consuming, they may hit the back button. If they deem your website isn't secure enough, have concerns with sharing personal data or payment details, or if you aren't offering varied methods of payment, they may choose to abandon the transaction. If they find your checkout process cumbersome or your eCommerce platform rejects their purchase once, they probably won't return.
Global trends show that card-not-present (CNP) transactions face unnecessary false declines and lower authorization rates. 66% of declined orders by eCommerce merchants are actually legitimate[4], with 80% authorization rates for online shopping, comparing to 98% for in-store[5].
To avoid consumer frustration and lost sales, you need to create a seamless shopping experience from start to finish. Factors such as choice, convenience, speed and security have become mandatory, highlighting the need to balance fraud prevention, friction, and false declines.

Architecting a Seamless Digital Performance
As we shift towards an increasingly digital era, businesses worldwide are coping with the challenge to provide interconnected, more diversified payment experiences across growing range of everyday commerce channels.
Unlike the cash payment experience that was largely the same in every situation and in every currency, there exists a variety of ways in which digital payments can occur: face-to-face, offline to online, within applications or across platforms, and it can be done with a tap, swipe, click or scan. And we're only gaining momentum from here. It is estimated that by the end of this year there will be 46 billion connected devices[6]. By 2023 consumers will drive 6.5 trillion dollars in eCommerce spend, and 64% of commerce will be driven from the mobile connected devices[7].
To capitalize on these emerging opportunities, you'll need to be equipped with the latest technology, tools and processes to ensure you can deliver a seamless yet highly secure experience from the very first interaction. The question here is, how can you, as a merchant, implement the efficient risk strategies to prevent fraud, build trust and maintain loyalty?
Here technology can help solve some of the main pain points and enable frictionless payment experiences. I'm sharing some of the solutions available at Visa to support you in doing just that:
Convenience & Control
Tokenization
With digital network tokens, it becomes possible to bring both improved security and a better user experience to the vast majority of eCommerce transactions. This technology allows the protection of sensitive data by replacing it with an algorithmically generated number called a token. Customers can load their card details to their mobile or a merchant app. Payment data will then be replaced by tokens, meaning that their payment details aren't stored, keeping them even safer.
Around 20% [8] of Central and Eastern Europe, Middle East and Africa Visa payment transactions are happening with support of tokens. This solution will not only benefit you by reducing your security liabilities, but also your customer, by ensuring that they no longer have to face declined transactions or undergo tedious tasks such a updating their details. In fact, tokenization is estimated to decrease fraud rates by 20%[9].
Seamless Authentication
Visa Secure
With the new version of EMV 3DS we've greatly enhanced the data exchange capabilities enabling risk-based authentication to create frictionless experiences. Visa Secure allows for a faster and seamless experience across multiple payment channels, including mobile web, in-app and digital wallet payments. A password, one-time passcode or biometric authentication is only requested in a small number of cases in which there's still doubt about the authenticity of the transaction.
Biometrics
From voice recognition to behavioral biometrics for authentication (fingerprint, iris scanning and facial recognition), positive steps are being made towards adopting this technology. Amid the accelerating shift to digital payments, consumer interest in biometric authentication payment methods is growing rapidly. Visa's research shows that 77% of people said they feel most secure when using physical biometrics, and 62% of people said it improves their experience when managing finances or payments online.[10]
With biometric authentication, such as facial or fingerprint recognition, your customers can simply tap a specific option at the self-service checkout, show their face to the camera and walk out.

Checkout with Fewer Clicks
Click to Pay
The evolution of guest checkout has arrived with Click to Pay. With it, your customers only have to enter their details once. Your customers information will be securely stored once they have provided their account details and delivery address for the first time. What's great is that customers won't have to re-enter these details again, even if they are checking out on a new device.
As merchants, you want to provide your customers with the highest quality of payment experience, without sacrificing their security or trust in your business. If you get this right, it is likely that you'll have set yourself up for repeat customers and even have them recommending you to their network.


Sources:
[1] https://martechseries.com/sales-marketing/customer-experience-management/one-three-consumers-willing-wait-30-seconds-less-abandoning-online-transaction/
Global_Insights_Report_July_2020_Test.pdf (experian.com)
[2] https://martechseries.com/sales-marketing/customer-experience-management/one-three-consumers-willing-wait-30-seconds-less-abandoning-online-transaction/
Global_Insights_Report_July_2020_Test.pdf (experian.com)
[3] One in Three Consumers Are Only Willing to Wait 30 Seconds or Less Before Abandoning an Online Transaction (martechseries.com)
Global_Insights_Report_July_2020_Test.pdf (experian.com)
[4] https://www.riskified.com/blog/what-is-chargeback-guarantee/
[5] Global eCommerce Fraud Trends 2020, Merchant Fraud Journal, https://www.merchantfraudjournal.com/ecommerce-fraud-trends-2020
[6] Juniper Research: The Internet of Things: Consumer, Industrial & Public Services 2020-2024​
[7] Global eCommerce 2020: ECOMMERCE CONTINUES STRONG GAINS AMID GLOBAL ECONOMIC UNCERTAINTY. June 2020 eMarketer
[8] VisaNet, March-May 2021
[9] https://navigate.visa.com/na/money-movement/why-2021-is-set-to-be-the-year-of-the-token/
[10] Research commissioned by Visa and conducted by Fabrizio Ward, LLC undertaken across above referenced markets in Q1 2020, surveying a select group of credit card users