Slice of Al Imarat: Visa celebrates 50 inspiring individuals from the UAE
In honour of the UAE's 50th National Day, Visa launches book that recognizes the spirit of the people in the UAE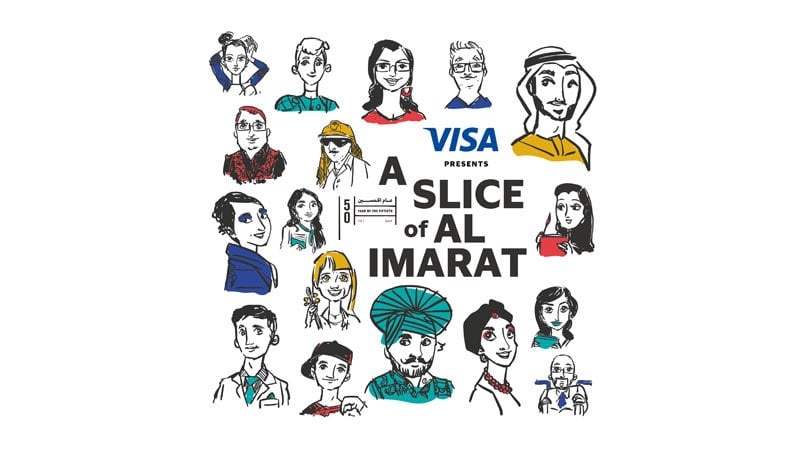 When His Highness Sheikh Khalifa bin Zayed Al Nahyan, President of the UAE, declared 2021 as "The Year of the 50th' to commemorate 50 years since the nation's founding in 1971, what was most exciting was the highlight on reflecting the investment the UAE has made in its people – both citizens and residents. It was a resounding reminder of the inspiring journey the UAE has been on over the past five decades and the people from all walks of life who have made the UAE, home and what it is today.
To recognize the multitudes of people who have been on this journey, Visa worked with author Hima Pathak to bring her collection of individual stories to life. Hima envisioned showcasing the best of the UAE by interviewing 120 people from 70 different countries who have one thing in common – they have participated in UAE's growth – and Visa is proud to feature 50 selected stories in a special edition book entitled "Slice of Al Imarat".
The common line between this labour of love and what Visa believes in is the need to create an enabling environment that supports everyone to thrive – regardless of their background. Visa believes that economies that include everyone, everywhere will uplift everyone – and this is also how the UAE has progressed over the past 50 years.
We welcome you to have a sneak peek and wish everyone in the UAE a very happy 50th National Day.