The Post-Pandemic Inbound Tourism Bounce-Back
Understanding your inbound tourism opportunities through accurate market data with Visa Services so that you can make the most of them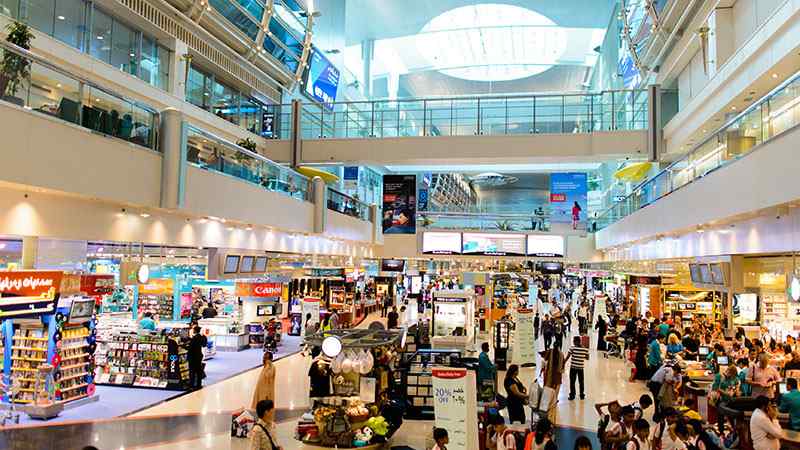 Tourism represents a major economic pillar for economies in Central and Eastern Europe, Middle East and Africa (CEMEA) - for the oil-exporting countries in the region it is a particularly key aspect of their economic diversification.
While global tourism may have suffered its worst year on record in 2020, with international arrivals dropping by 74% compared to only 4% during the 2009 global economic crisis and destinations worldwide welcoming 1 billion fewer international arrivals in 2020 compared to 2019.[1] As the world starts to get the pandemic under control, the demand for travel has survived and demand inbound for tourism is starting to pick up.
Governments and their respective Ministries for Tourism across CEMEA have already started to do the work to attract inbound visitors and address the challenges the pandemic has presented by putting together a range of initiatives to support the tourism industry in their countries, from offering loans to tourism enterprises, launching new types of visit visas, ensuring COVID-19 safe practices and running marketing campaigns.
Visa is ready to help the industry recover too, our access to actual market data on inbound tourism for every country in CEMEA means that we can provide insights and help governments to take data-driven decisions to improve their strategic plans.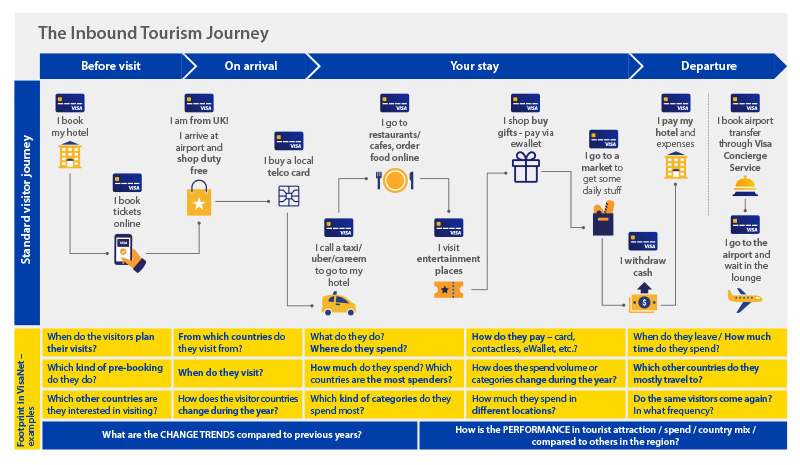 So, how can Visa help you capture inbound tourism?
We capitalize on the world's largest payment database, VisaNet, which gives us unparalleled behavioral insights and powers our data-driven solutions. Through our broad database, we can track a visitors' journey from pre-arrival to departure and develop valuable insights.
In our white paper we present four key ways that Visa can support the strategy and success of Ministries for Tourism to attract inbound visitors:
1. Inbound Tourism Insight Reports
We can provide you with regular inbound tourism dashboards.
To allow you to keep up to date with what is happening in your tourism market right now and so your Tourism Board can strategize your tourism agenda more accurately. Our dashboards also allow you to benchmark your tourism economy with other competitive tourism locations within CEMEA or globally so that your Tourism Board can benefit from insights on the country's competitive standing.
2. Strategic Planning
We can support you to forecast tourism spends and expand access to your market.
By analyzing source market international spend against other travel corridors and identifying corridors where your key target groups are travelling. These two factors of strategic planning support Tourism Boards to interpret our insights and use them to develop targeted and tactical campaigns to grow their tourism economy.
3. Tactical Planning
We can assist you to carry out category-based targeting, seasonal marketing and incentivize stopovers.
So that you can align your partnerships and messaging to your target visitor's needs, seasonality patterns and travel plans, so Tourist Boards can make tactical moves to increase tourism numbers and visitor spend.
4. Visitor Segmentation
We can help you discover spend based inbound visitor personas and value.
By creating transactional personas for the entire travel journey this allows Tourism Boards to plan a more granular tactical actions towards the top corridors.
Please click here to download the full white paper.  
Source: [1] https://www.unwto.org/news/2020-worst-year-in-tourism-history-with-1-billion-fewer-international-arrivals