Powering Mauritanian SMEs with Visa's Practical Business Skills
Visa & APIM Join Hands to Support Mauritania's Digitization Ambitions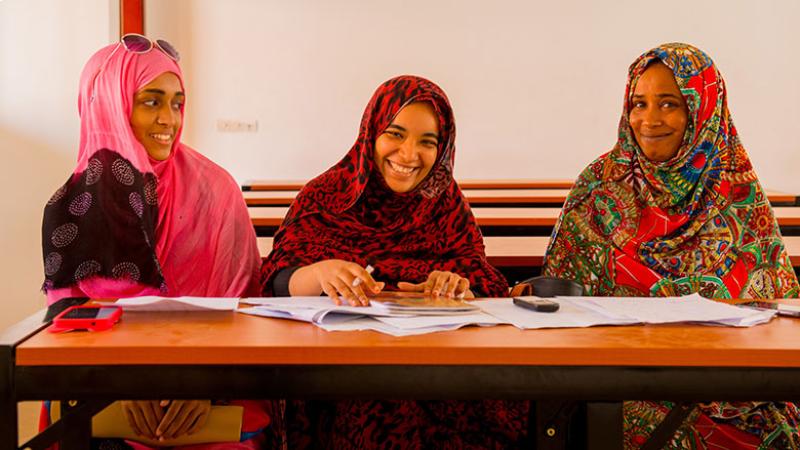 In Mauritania – a North African country dominated by the Sahara Desert and defined by tradition – players from across society are coming together to encourage innovation and set a new path for the country's development. From the public sector to local and international businesses, digitization and empowering small businesses are beginning to emerge as crucial elements in any strategy to address Mauritania's greatest challenges: socio-economic inclusion, enabling prosperity, youth employment, and economic diversification.
Exhibiting our purpose-led commitment to help create more inclusive economies for everyone, everywhere, and enabling partners to deliver on their strategic priorities, Visa signed an MoU with The Mauritanian Investment Promotion Agency (Agence de Promotion des Investissements en Mauritanie or APIM) to support the country's digitization efforts. The signing took place in Dubai, at the Mauritian pavilion at Expo 202 Dubai, in the presence of H.E Abdulaziz Old Dahi, Mauritania's Minister of Digitization & Innovation.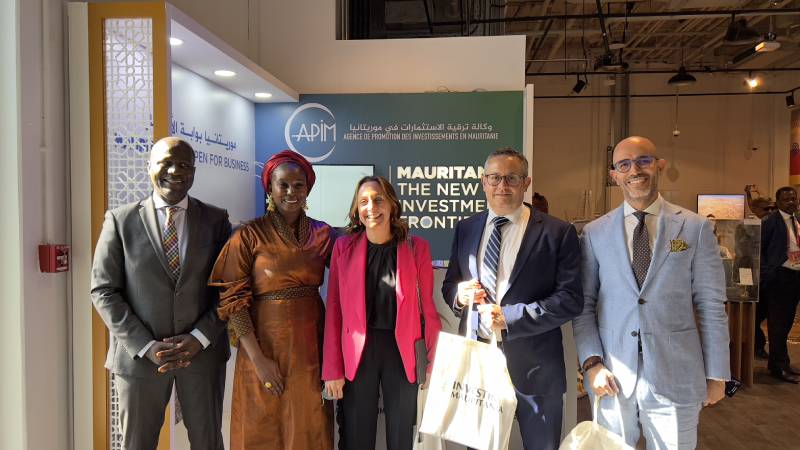 From left to right: Carl Manlan, VP, Inclusive Impact and Sustainability, CEMEA, Visa; Aissata Lam, Director General, APIM; Leila Serhan, GCM, NALP, Visa; Salvador Perez-Galindo, VP, Government Engagement, CEMEA; and Visa & Raed Hergli, Sr Director, Government Engagement, GCC & NALP
One of the key collaboration areas under this agreement is to support APIM roll out Visa's Practical Business Skills (PBS) platform - a global digital platform delivering free education resources to help Micro & Small and Medium business (MSMB) owners and Mauritanian entrepreneurs make confident, informed decisions to grow their businesses.
Informal self-employment and micro-businesses make up the vast majority of jobs among the entrepreneurial households in Mauritania. Which is why platforms such as PBS are instrumental in enabling these businesses gain the right access to resources and knowledge that are key to drive inclusive, sustainable, and equitable economic growth and ultimately help accelerate the socio-economic transformation in the country and position it as a new destination of choice for investors.
Leila Serhan, Group Country Manager for the North Africa, Levant and Pakistan (NALP) region said: "We are proud to be reinforcing our commitment to the Mauritanian government. Through the partnership with APIM, we are committed to support SMBs capacity development as SMBs account for more than 90% of global businesses, more than half of global employment, and contribute over 60% of the GDP of developing nations. Practical Business Skills is part of Visa's commitment to providing resources and knowledge to help drive inclusive, sustainable and equitable economic growth for small and micro businesses everywhere."
PBS is another way to for Visa to help partners achieve their goals, whether they are a bank, a government, fintech, payment aggregator or seller. Such efforts help Visa not only become even more valued partner, but also contributes to Visa's commitment to digitally enable 50 million small business worldwide.  
To learn more about the platform and how you can help clients and partners deliver high-quality education to SMBs, please visit PBS page on Compass.