Digitizing B2B Travel payments from the GCC to the world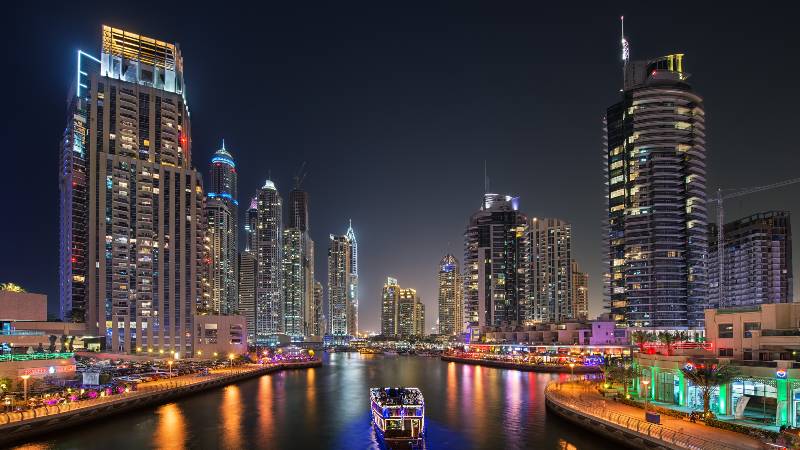 As COVID-19 restrictions have eased across the GCC, there has been a huge return to travel and in this new post-pandemic world, the flow of international travellers to and from the region has already begun.
Dubai has been leading that charge with a record 3.97 million overnight visitors and 82% hotel occupancy rate in the first quarter of 2022[1]. The wider UAE and other GCC markets are also experiencing a significant ramp up in travel.
As they address this rapid increase in travel, unique challenges are presented for aggregators, online travel agencies and metasearch websites: what can they learn from the experience of the pandemic, and how can they automate, streamline and digitize payments for suppliers whilst adding rich data? Improving administration can have a dramatic effect on cashflow, as unreconciled payments to suppliers can sit unmatched for days – even weeks – as hotels or airlines work out discrepancies on who paid for what and when.
Visa has partnered with Bahrain-based fintech Infinios and its distributor Apiso to provide B2B Virtual Card payment solutions that solve these challenges for B2B travel distributors across the GCC. The solution, designed for travel companies including online travel agencies, travel and destination management companies, aggregators and metasearch engines will enable streamlined and optimized B2B payments to suppliers.
"By working with Visa to enhance Apiso's leading B2B Virtual Card solution we are optimizing and streamlining B2B payments between travel clients and suppliers, and solving pressure points within the travel industry," said Andrew Sims, CEO of Infinios. "Through the combination of Apiso's reach through its partnerships with leading travel technology companies including Amadeus and Sabre, and Infinios's technical ability and deep industry understanding, we have created the leading solution for automated B2B transactions in the MENA region."
Through Apiso's distribution channels and Infinios's B2B virtual payment infrastructure, Visa will enable clients to pay suppliers with a virtual card for goods and services purchased by consumers on their platforms – whether that is flights, hotels or car rentals.
The entire payment process – through the Apiso B2B virtual card solution – becomes automated, which alleviates the cumbersome task of managing and reconciling via back-office systems. Automated payments also mean automated data collection – a critical component for travel suppliers.
The solution turns what can be a very intense accounts payable process into a streamlined action, detailing the amount paid by the customer, when they paid, and what they paid for. Conversely, with a virtual solution, it's a one-to-one payment that auto matches against the hotel, airline or other service booked.
Malak Al Safar, Visa's Country Manager for Bahrain, said: "Infinios is a GCC market leader in Banking-as-a-Service and payment processing, and through its relationship with Apiso and their collective expertise, technology, reach and deep understanding of the travel industry they are able to provide a robust solution for both suppliers and distributors to streamline B2B virtual payments."
By allowing streamlined and efficient operations, Visa and Infinios are helping businesses not only to improve profitability and reinvest sunk costs back into business operations but also create better products or services that ultimately benefit customers.
[1] Dubai ranks No. 1 globally in hotel occupancy in first quarter of 2022 with 82 per cent (mediaoffice.ae)