Visa's 2022 Stay Secure Consumer Survey - MENA
One third of respondents still struggle to identify scams; most want to know more about how merchants handle their data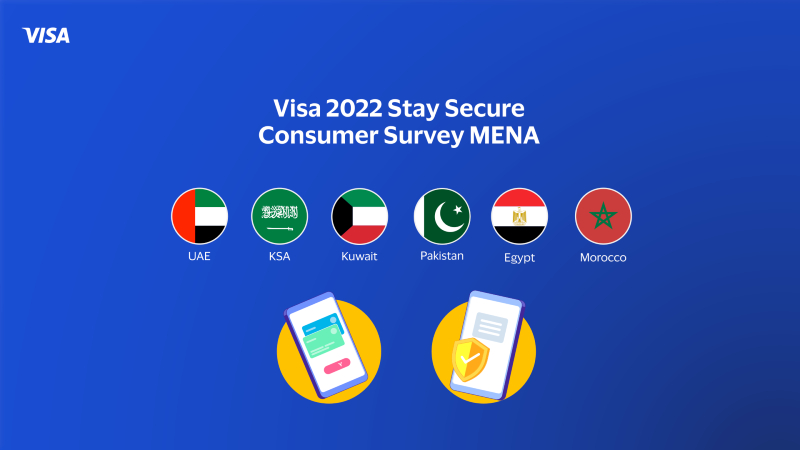 As part of Visa's 2022 Stay Secure campaign, we surveyed consumers in the UAE, Kuwait, KSA, Morocco, Egypt and Pakistan to understand their payment preferences and concerns when it comes to paying online and in-store. The study also identifies measure merchants - especially SMBs - can take to build consumer confidence in their digital offerings and grow their business by offering better payment experiences for customers.
The study is part of Visa's Stay Secure education campaign launched in partnership with local government and industry bodies. The campaign reinforces safe digital payment practices and reminds consumers on how they can protect their personal data so they can enjoy the full benefits of digital commerce.
To learn more about Visa's 2022 Stay Secure survey, watch this video. More insights can be found in the market specific press releases and infographics available below.
Egypt:
Kuwait:
Morocco:
Pakistan:
Saudi Arabia:
UAE: