Building bridges: Visa's commitment to Morocco
Visa commits to partnerships with Al Barid Bank and TIBU Africa to drive inclusive growth opportunities in Morocco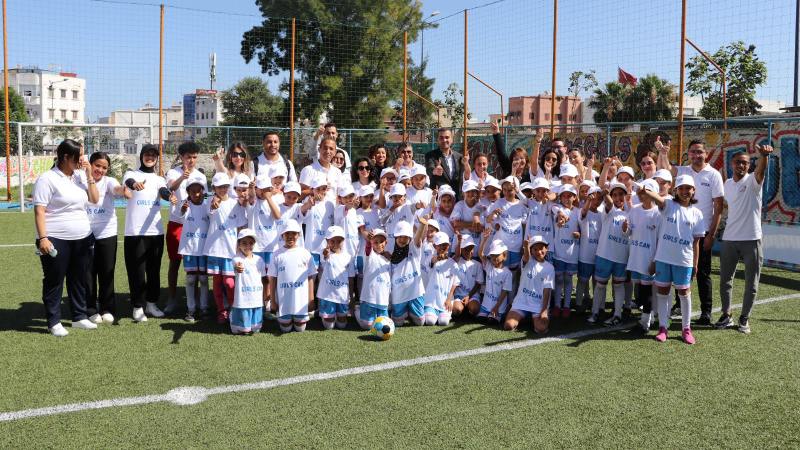 Visa is actively working towards financial inclusion and empowerment of women in Morocco. Leila Serhan, Visa's Senior Vice President & Group Country Manager for North Africa, Levant, and Pakistan (NALP), recently visited Morocco to witness the impact of these efforts and spearhead new strategic partnerships focused on driving women's economic advancement and supporting girls and entrepreneurs in pursuing their dreams.
One significant initiative is the collaboration between Visa and Al Barid Bank, aimed at promoting financial inclusion for small and traditional businesses. This partnership focuses on developing women's entrepreneurship and empowering girls through improved access to financial services. The program aims to contribute to the economic growth and empowerment of women in Morocco.
Visa is also supporting TIBU Africa, a Moroccan NGO that uses sport and education to promote social inclusion and empowerment for underage girls in social protection centers. Together, Visa and TIBU Africa will launch a six-month training program called "Girls Can," targeting girls in Casablanca's social protection centers. The program aims to equip them with the skills needed to find suitable jobs or start their own businesses, furthering Visa's commitment to empowering young Moroccan women and girls.
These latest developments in Morocco build upon Visa's track record which include programs like Visa's global "She's Next" program and the Neolli partnership which provide mentorship, resources, and support for aspiring women entrepreneurs in the country. These initiatives have created an empowering environment and avenues for women to succeed in their entrepreneurial pursuits.
Visa's ongoing initiatives in driving financial inclusion and empowering women in Morocco are shaping a brighter future for women and girls across the country. Through strategic partnerships, Visa promotes entrepreneurship, improves access to financial services, and utilizes sports as a catalyst for empowerment.