Visa empowers Lebanon's basketball team, uniting dreams & communities
Together with OMT and BLOM Bank, Visa launches exclusive card to support Lebanon's basketball journey to FIBA World Cup 2023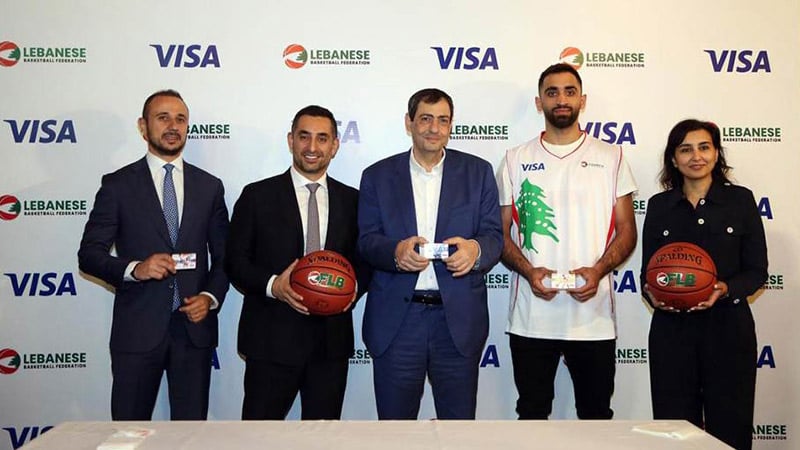 Visa is proud to sponsor the Lebanon Men's Basketball Team continuing Visa's legacy of empowering athletes, connecting communities, and building a more inclusive world. This partnership aims to support the Lebanese Basketball Federation as the team prepares for the FIBA World Cup 2023 and in the process, inspire young athletes in Lebanon.
Together with OMT and BLOM Bank, Visa is launching an exclusive Visa card. For each card issued, OMT and BLOM will donate to the Lebanese Basketball Federation. Cardholders will also have a chance to win trips to watch the team compete live in Indonesia.
Beyond sponsorship, Visa believes in the power of sports to unite communities and are excited to be part of the team's journey. Visa calls on communities, industry partners, and fans to help the team reach their destination and through this journey remind the youth of Lebanon that dreams are achievable when we unite.
This partnership aligns with Visa's commitment to supporting sports initiatives, such as the collaboration with UEFA Women's Football and the U.S. Soccer Federation. Additionally, it further strengthens Visa's longstanding association with FIFA, which includes major events like the FIFA World Cup™ Qatar and the upcoming FIFA Women's World Cup 2023 in Australia and New Zealand.