Driving inclusion & financial literacy for a resilient workforce
Visa, Dubai Holding & Ejadah bring sports and financial education together to uplift blue-collar workers in Dubai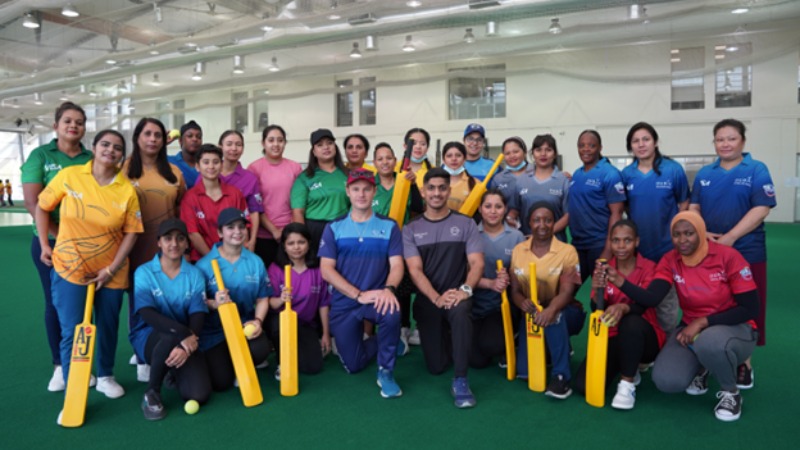 As part of the Life Goals initiative, Visa, in collaboration with Dubai Holding and Ejadah, recently hosted a cricket tournament at the International Cricket Council Academy (ICC) for Dubai's blue-collar community. This event highlighted the power of sports to unite and uplift everyone, everywhere and showcased how Visa is using sports to promote financial education in local communities.
Promoting Financial Literacy and Empowerment:
The Life Goals Initiative, a joint effort between Dubai Holding and Visa, is designed to empower blue-collar workers through comprehensive financial literacy programs. By equipping them with essential knowledge, skills, and behaviours, the initiative aims to enhance their financial well-being and resilience. Through initiatives like this, #DHLifeGoals seeks to make a lasting impact on the lives of over 9,000 blue-collar workers.
Tournament Highlights:
The cricket tournament featured eight teams, with each team consisting of ten pre-registered players, resulting in a total of 80 participants. A key aspect of this event was the mandatory inclusion of five male and five female players on each team, promoting gender diversity and equality.
Visa's Commitment to Financial Inclusion:
Visa's partnership with Dubai Holding on the Life Goals initiative reflects Visa's unwavering dedication to improving financial literacy and fostering inclusion. By collaborating with Dubai Holding, Visa aims to build trust in digital commerce and expand financial opportunities. Empowering blue-collar workers with the knowledge and tools to help achieve their life goals represents a significant stride towards creating a resilient and thriving community.
The Life Goals Cricket Tournament served as a testament to the transformative power of sports and the immense impact it can have on communities. By investing in blue-collar workers' financial well-being, Visa and its partners are contributing to the creation of a stronger, more empowered society.