Visa awarded for driving social impact in Morocco
The AmCham Corporate Social Responsibility Award recognizes Visa's commitment to SMEs, women entrepreneurs, and financial inclusion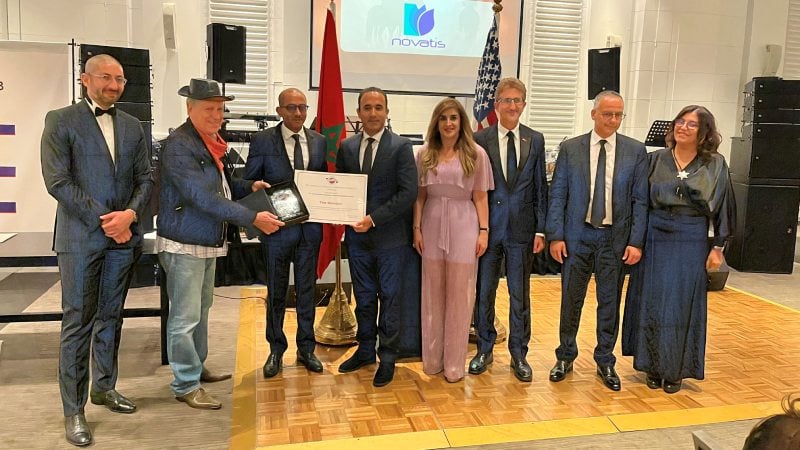 Visa's solid efforts to empower women, support local small and medium-sized businesses (SMBs), and drive financial inclusion in Morocco have been acknowledged by the American Chamber of Commerce (AmCham) in Morocco, which selected Visa for the prestigious CSR Award 2023.
Visa is committed to empowering women in various domains, including business, sports, and education. Through a range of initiatives, Visa has made a tangible social impact in Morocco. Notable examples include Visa's She's Next initiative, a global program that supports women entrepreneurs, including those in Morocco.
Visa also teamed up with the Moroccan NGO TIBU Africa to support the "Girls Can" program, which offers educational opportunities and sports activities to underprivileged girls living in social protection centers. By equipping young girls with skills and opportunities, Visa helps to unlock their potential.
Visa recognizes the vital role played by small and medium-sized businesses (SMBs) in driving economic growth. To support these enterprises, Visa has partnered with Glovo and other collaborators to offer practical workshops on essential business skills, including digital marketing and cash flow management. These workshops empower SMBs with the knowledge and tools needed to thrive in the digital era.
Additionally, Visa is dedicated to promoting education and financial literacy as key components of financial inclusion. Through collaborations with FMEM and Al Barid Bank, Visa has launched impactful campaigns aimed at educating children and artisans. Workshops such as "Plant your Money, Plan your Future" provide valuable lessons on financial planning, entrepreneurship, and the significance of formalizing businesses. By providing financial education, Visa aims to unlock opportunities and create a brighter future for individuals and communities.
Visa's selection for the AmCham Corporate Social Responsibility Award 2023 reflects the company's unwavering commitment to making a positive impact in Morocco. Visa takes great pride in leading the way in social impact, focusing on women's empowerment, supporting local SMBs, and driving financial inclusion. Moving forward, Visa remains dedicated to creating a brighter future for all. Together, we can continue to make a lasting difference in Morocco and beyond.